Sorry, your browser is no longer supported by this website. Please try an alternative browser.
Brothers: A Tale of Two Sons to Receive Physical Release on Nintendo Switch™
We're super excited to announce that 505 Games have partnered up with Super Rare Games to release a limited run of Brothers: A Tale of Two Sons in physical form for the first time on the Nintendo Switch!
There will only be 5000 copies printed, so you're going to have to be quick! Head on over to http://505.games/BrothersSuperRareGames on March 25th to secure a copy!
The physical edition of Brothers: A Tale of Two Sons will include the following:
* Nintendo Switch cartridge
* A full-colour manual
* Interior artwork
* An exclusive sticker
* Three trading cards randomly selected from the five-card set.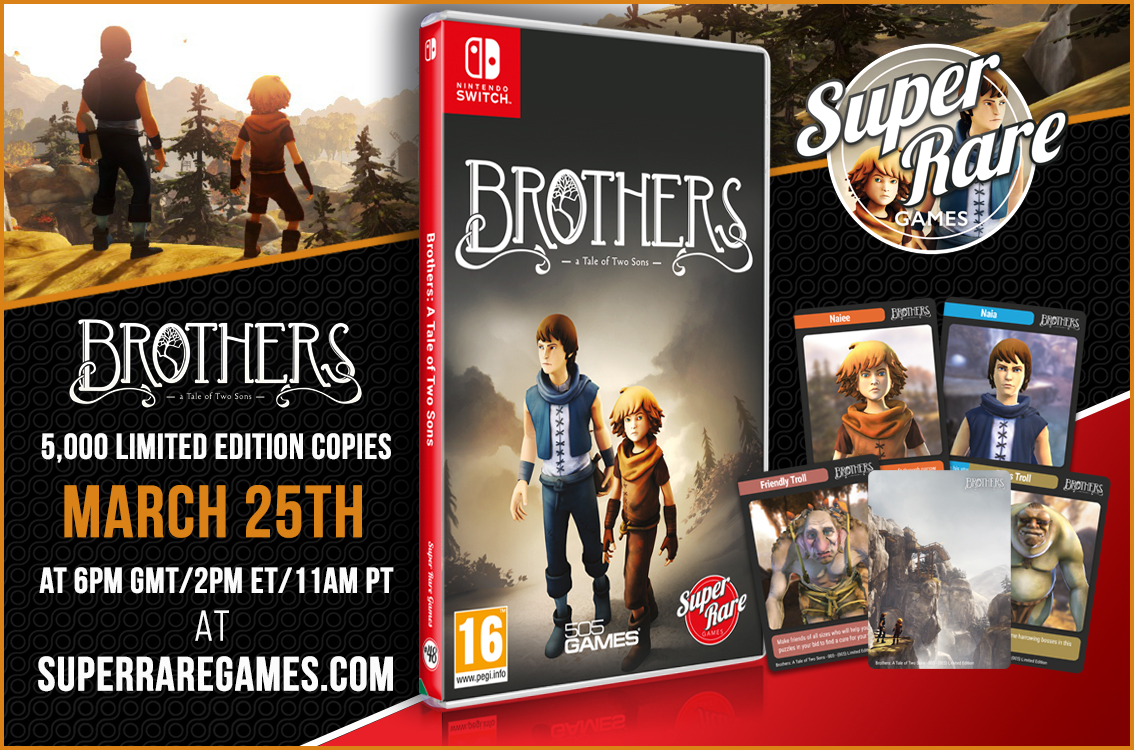 PLEASE NOTE: There is a strict limit of 2 games per customer. Any orders above this will be cancelled and refunded.