MEMORIES OF MARS - Out on the 5th of June 2018!
Dear Martians,
It's almost here! Memories of Mars launches into Early Access on the 5th of June on Steam for $29.99/£23.99/€29,99 depending on your region. The first Season for Memories of Mars begins in less than a week!
Over the past few weeks we have run two closed betas where we put our technical infrastructures to the test while gathering valuable feedback from your game experience.
We have been reading your comments and feedback to identify the topics that were more relevant to the community and we have asked you specific questions and run a survey to gather a deeper comprehensive insight.
First of all we want to thank you, as we believe we are now on a better position to start our Early Access journey.
We have designed Memories of Mars as a Survival game set on an amazing Martian setting. You will be able to explore a vast extension of the planet and find breathtaking natural views as well as discover mysterious remains of the human activity it once had. For Closed Beta we barely unlocked 60% of the current map and we know that there are many areas that users didn't reach. So far the reaction of the community has been positive but we also understood that you want more: you want a bigger map and you want to see new points of interest. That is already in our Roadmap for early access and will be brought across the new seasons.
Memories of Mars is an experience where you can freely design and build a base for you and your alliance that suits your needs according to your play style. On the little time players had on the beta we saw many bases and structures built (Check HexorMarhetbar's super-high tower clip on twitch) and we noticed some people's frustration when they found they had been raided. Don't worry, once you dive in the game you will learn that there are ways to protect your base and its valuable content: you can pay base upkeep with flops to prevent the materials from decaying, you can develop and utilize reinforced construction elements and other defensive measures. But remember, you need to keep in mind that raiders will also figure new ways and tools to break into bases! Some risk always remains.
We have also noticed your interest on having vehicles to explore and reach FLOP events faster or transport valuable resources. They are in development. Most likely they will not be available for Season 1 but we hope to share them with you very soon.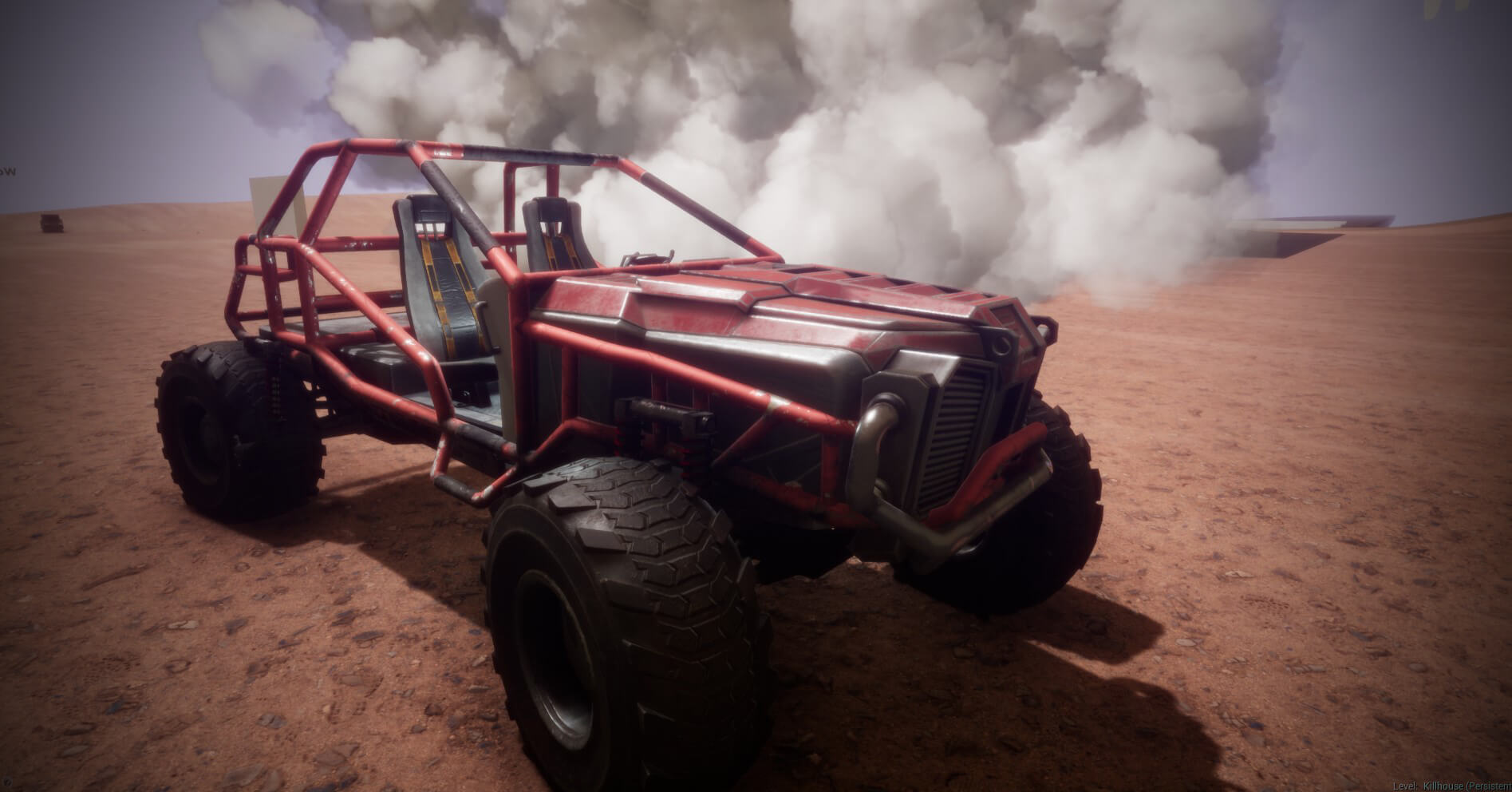 At the heart of the game design you'll find combat. It is clear from your feedback that the community enjoys combat, both against other human clones and against the robotic entities that still roam the land. But we have also understood that there are situations we need to monitor closely to improve combat fairness. We need to find a delicate balance between joyful PVP combat and allowing player to progress and construct their bases. You probably noticed how during Closed Beta we already implemented the first changes, generating a larger spawn area and more spawn points to mitigate players camping recently awoken clones. When we unlock the full map for Early Access there will be even more spawn points. We have taken notes of many of your suggestions and will be investigating further options.
There are some players that request private or dedicated servers and want more PVE or even a story driven game to have an experience closer to single player. So, keeping in mind that MoM has always been designed with a multiplayer combat focus we can also state that some of these features are already on our roadmap and others are being considered. We will implement private or dedicated servers during the upcoming Early access seasons. And we will be incorporating additional PVE elements to the game as well as unveiling some of the backstory behind the abandoned mining operations. We will bring elements in these areas as much as we reasonably can while keeping our focus.
You have expressed curiosity over the FLOP system and the FLOP events and we acknowledge that you have many suggestions and require more information.
We will start offering information here in the forums on how to gather FLOPS and the variety of things you can accomplish with them. So far you have been exposed just to two types of flop events: "Terminal registration" and "Treasure hunt" but we already have other events in the pipeline to add variety and adventure.
One of the features that has driven interest is the use of seasons in the game. There's already a post available in the community for you to read but just remember that each new season will be bringing new opportunities, elements and mechanics, making the map feel like a fresh new canvas. You will be able to carry over some of your experience across seasons thanks to a memory bank and you have the possibility of burying some of your most precious possessions in an emergency capsule for your future self to retrieve.
That is just a summary of the most discussed topics, but we have an incredible amount of feedback and suggestions to work with: structures, tools, weaponry, resources and vital gauges, game balance and tweaks, etc, etc.
As stated before we will consider and implement what is reasonably feasible as well as deliver features and surprises we have already planned.
You and us have expectations, we are just starting a journey that shall bring pleasant surprises and things we need to improve. We keep or communication channels open and will be working with you to enhance the experience as we go.
Stay with us, as we can hear MOTHER calling us already… The time to wake up has come.
Be sure to sign up at www.memoriesofmars.com to get an exclusive camo pattern and a blueprint of a rifle. Offer expires at launch.
Our Memories of Mars channels can be found below:
Facebook: https://www.facebook.com/MemoriesOfMars
Facebook Group: https://www.facebook.com/groups/2055189578141815/
Twitter: https://twitter.com/MemoriesOfMars
Official Discord Server (invite link): https://discord.gg/7c6rvnv
YouTube: https://www.youtube.com/c/memoriesofmars
Instagram: https://www.instagram.com/memoriesofmars/
TwitchTV: https://www.twitch.tv/memoriesofmars