Last Day of June Soundtrack Available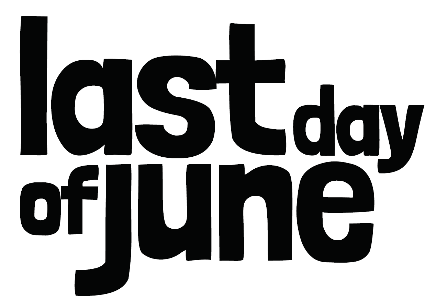 'Last Day Of June' soundtrack will hit digital stores tomorrow
Steven Wilson announces that the soundtrack of the acclaimed videogame
developed by Ovosonico will be released digitally tomorrow 1st of December
CALABASAS, Calif
. –
30th November 2017
–
505 Games
and
Ovosonico
's critically-acclaimed and award-winning Last Day of June (already available for purchase as a digital download on
Steam
and
PlayStation store
)
becomes a new digital album
which will be available from tomorrow, Friday, December the 1st.
Born from an all-star collaboration of creators – including critically acclaimed director Massimo Guarini (Murasaki Baby, Shadow of the Damned, Naruto: Rise of a Ninja), award-winning musician and record producer Steven Wilson, and Jess Cope (animator on Tim Burton's "Frankenweenie" and director for Metallica's "Here Comes Revenge" music video) – Last Day of June has been a true artistic innovation and one of the most emotional gaming experience of the year.
"I design video games but I normally draw inspiration from personal life experiences and other medias. This is probably why Last Day of June feels like it's designed to go beyond games and Steven's music has undoubtedly played a huge role in this." said Massimo Guarini, CEO and Creative Director, Ovosonico.
"I wanted to craft a unique interactive experience while delivering a powerful message, and Steven's sensibility towards melancholy and melody resonated so strongly in me, we ended up creating something unique together without even being really aware of it."
"It's been one of my long-held ambitions to score a movie and, in a way, I feel like I've done that now" said Steven Wilson. "After sequencing the tracks that Massimo selected it was surprising to me how much the soundtrack felt so cohesive, as if the music was written specifically for the project. I'd never thought videogames could be 'art' before – having seen and experienced Last Day Of June, I'm now convinced they can be".
If you still didn't try this amazing game, get it now!
The new digital album will be available from tomorrow, 1st December, at £10.99 and will include all the tracks featured in the videogame:
1. Some Things Cannot Be Changed
2. That Day by The Pier
3. There Must Be A Way
4. The Last Day Of June
5. Suspended In Me
6. Driving Home
7. I'm Still Here…
8. The Boy Who Lost His Friends
9. The Crib
10. Time For A New Start
11. Suspended In You
12. Under The Shadow Of My Father
13. Accept
14. Deceive
15. Together, Forever Again
Further information available at this link: http://stevenwilsonhq.com/sw/last-day-june-soundtrack-released-1st-december/
Following the success of his latest release, "To The Bone", which, launched on August, the 18th, charted at No. 3 in the UK and No. 2 in Germany and was top 10 across the continent, Steven Wilson will set out on a previously announced world tour in January. More information available here: http://stevenwilsonhq.com/sw/tour-dates/
For more information about Last Day of June, visit www.lastdayofjunegame.com.
Media Contacts:
About 505 Games
505 Games is a global video game publisher focused on offering a broad selection of titles for players of all ages and levels. The company publishes and distributes premium and free-to-play games on leading console, PC and handheld platforms as well as for mobile devices and social networks.
Publishing highlights in premium games include Last Day of June, PAYDAY 2, Terraria, Portal Knights, Assetto Corsa, ABZÛ, Virginia, Brothers – A Tale of Two Sons and How to Survive. Free-to-play publishing highlights include Battle Islands, Gems of War and Hawken. Distribution highlights include Stardew Valley, Dead by Daylight and Inside/Limbo. Upcoming titles include Overkill's The Walking Dead, Indivisible (from the development team behind Skullgirls), Underworld Ascendant (successor to the popular Ultima Underworld series), and Koji Igarashi's next project, Bloodstained: Ritual of the Night.
505 Games has offices in California, United Kingdom, France, Germany, Italy, Spain and China. It works with a network of distribution and sub-licensing partners in all other markets. For more information on 505 Games and its products please visit www.505games.com
About Ovosonico
Ovosonico is an award-winning game development studio founded in 2012 by industry veteran and former Grasshopper Manufacture Director Massimo Guarini, famous for his collaborations with legendary creators Goichi Suda and Shinji Mikami.
Located by the beautiful shores of lake Varese, Ovosonico debuted with the intriguing and critically acclaimed Murasaki Baby, published by Sony Computer Entertainment Europe. Since its debut, the studio mission is to expand the boundaries of video games by creating emotional and artistically crafted experiences characterized by a strong sense of authorship.
In 2015 Ovosonico announced its partnership with Digital Bros S.p.A., the global digital entertainment company active worldwide with the brand 505 Games and listed on the STAR segment of the Italian Stock Exchange.