Laser League Closed Beta Streams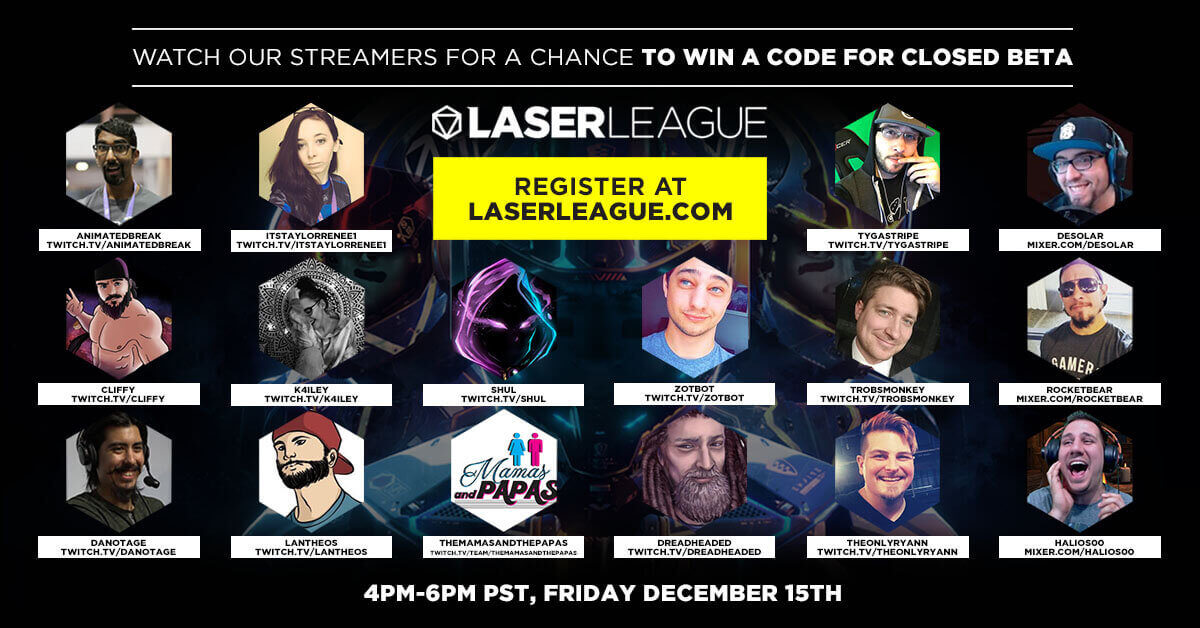 With the Laser League Closed Beta taking place this weekend, 505 Games has assembled some of our favorite community based broadcasters and teams across Twitch and Mixer. These casters have an energy level that is unmatchable and are sure to bring the HYPE as Laser League's Closed Beta rolls.
Not only will you get the full excitement that Laser League brings, but each caster has codes for the Laser League Closed Beta for you to win. So, make sure you tune in, bring the energy, and don't miss your chance to win entry into the Closed Beta. You've gotta be quick, as they're all streaming from 4pm-6pm PST on Friday December 15th.
Twitch:
AnimatedBreak: Twitch.tv/AnimatedBreak
Cliffy: Twitch.tv/Cliffy
Danotage: Twitch.tv/Danotage
itsTaylorRenee1: Twitch.tv/itsTaylorRenee1
K4iley: Twitch.tv/K4iley
Shul: Twitch.tv/Shul
Lantheos: Twitch.tv/Lantheos
The Mamas and The Papas: Twitch.tv/team/TheMamasAndThePapas
Zotbot: Twitch.tv/Zotbot
DreadHeadEd: Twitch.tv/DreadHeadEd
Tygastripe: Twitch.tv/Tygastripe
Trobsmonkey: Twitch.tv/Trobsmonkey
TheOnlyRyann: Twitch.tv/TheOnlyRyann
Mixer:
Desolar: Mixer.com/Desolar
RocketBear: Mixer.com/RocketBear
Halios00: Mixer.com/Halios00