It's Battle Ages' 2nd Birthday - And YOU Get A Gift!

Has it been two years already?! We remember when Battle Ages was just a pixel in our daddy's eye. But the players have been hard at work since day one, conquering new lands and building towering empires across dozens of historical ages! Have you had a chance to get in on the captivating challenges Battle Ages has to offer? It's free to download, free to play, and for this week only, we're offering a ?FREE GIFT of 50 Bonus Gems? to help boost your defenses and invigorate your troops! Get your gift on Xbox One?, Playstation 4?, Google Play?, or the Apple Store?.
Just take a look at what our Commanders have accomplished in only 2 rotations around the sun: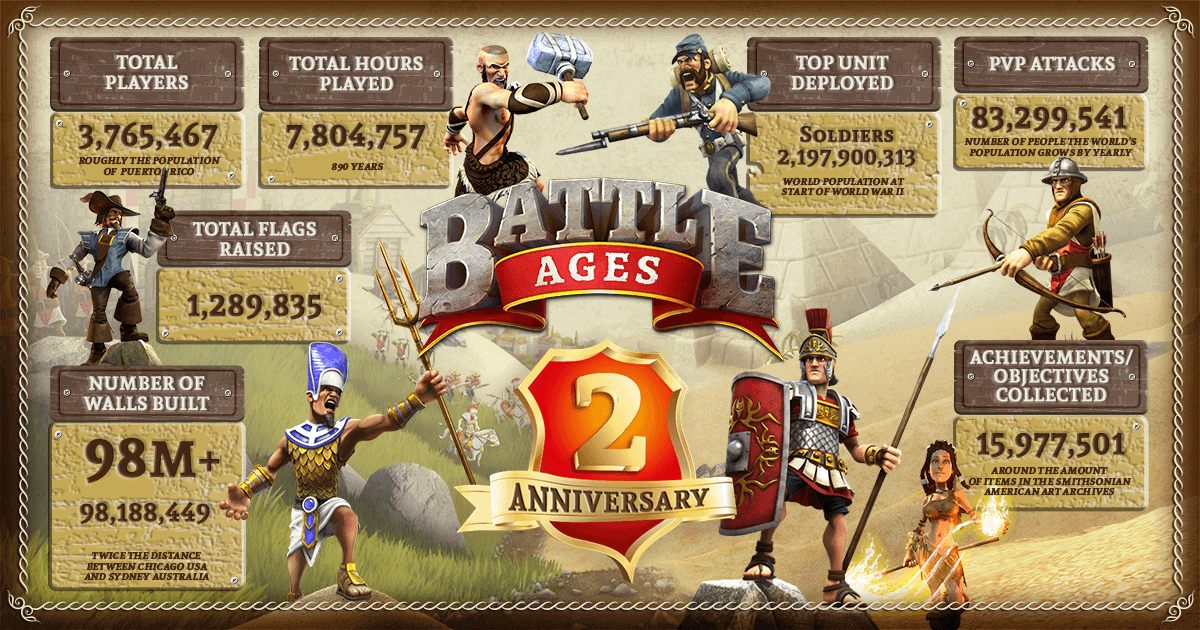 Come join over 3 million players in humanity's most ancient enterprise: To dominate the ages!