Explore Gems of War's Underworld Expansion - If You Dare!
Gems of War, our free addictive Match-3 Puzzle RPG developed by Infinity Plus Two, announces its most game-changing update yet! Gather your troops and dive into the depths of the UNDERWORLD. In the Underworld, you will discover creepy new factions and conquer challenging new game modes. And to help you prepare for battle, we're offering all-new bundles tailored to make your hero the strongest they can be. Jump into Gems of War to face these fearsome foes and to check out all the new features, available now!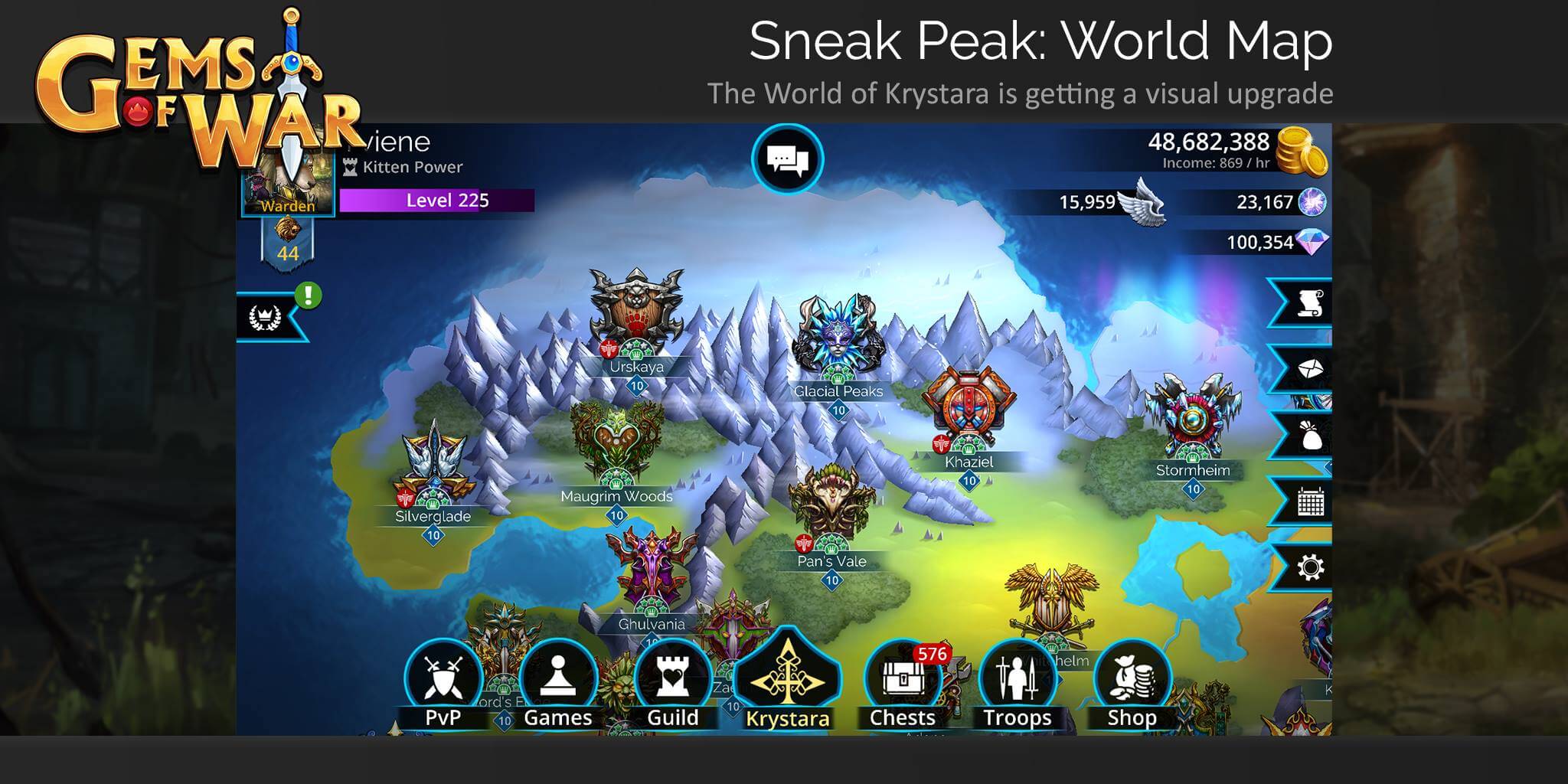 Not only have the home kingdoms of Krystara received a 3D facelift, we also have a whole new Underworld map to explore. Deep in the underbelly of Krystara are new factions. These Underworld factions represent the dark version of the homeworld kingdoms – each with their own set of Troops, Weapons, Pets, special events and ways to battle. Earn new renown points for special rewards!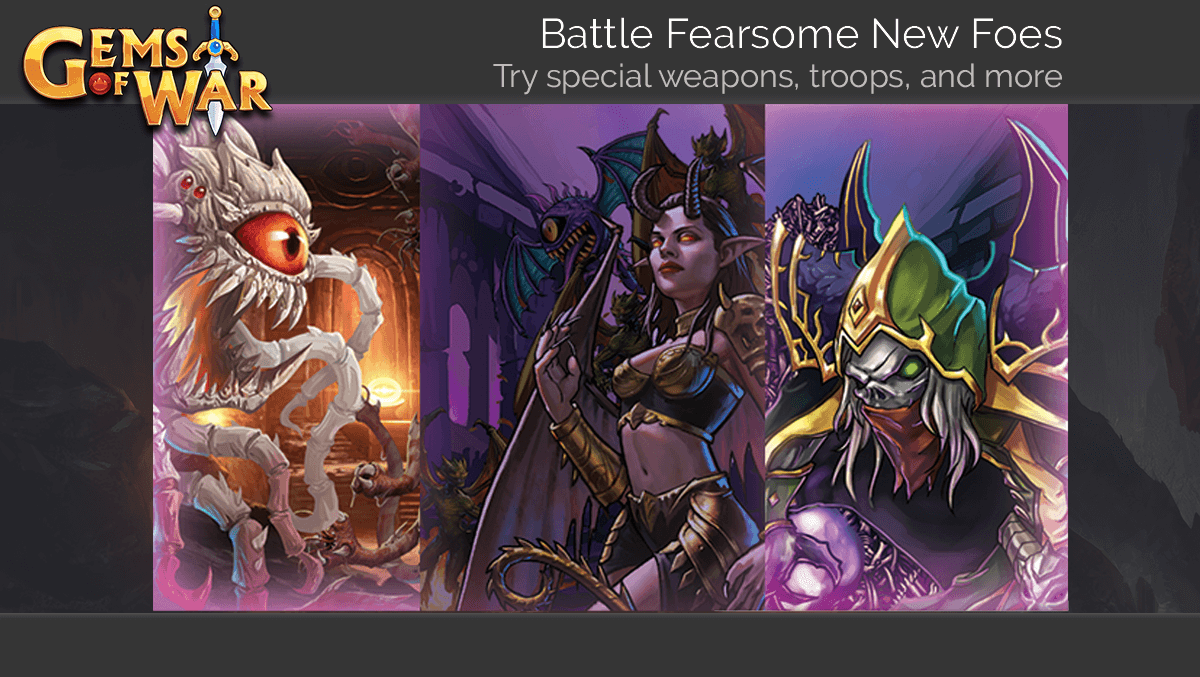 Avoid death in the new Delve Game Mode as you take on each Faction's unique Lair for special rewards like Chaos Shards. Use these shards to open portals for even greater rewards like Treasure Hoards! Newly introduced Stone Gems add complexities to your puzzling guaranteed to delightfully challenge even the most battle-hardened of heroes.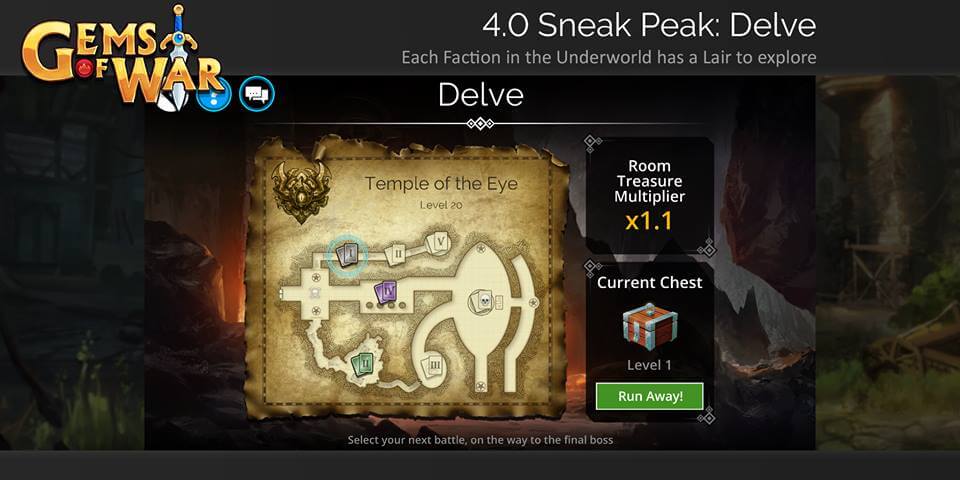 This is our most expansive update of the year, and there's no better time to jump into battle! Be one of the first to conquer the demons of the Underworld by downloading Gems of Wartoday.
Make sure to join our amazing community to find more information for update 4.0 by following Gems of War on Facebook and Twitter.
.